At CA Modern Realty, we pride ourselves on giving back to the community and staying involved. We are committed to serving our community and adding value to people lives. Below are a few of organizations that we support. Please join us, as we continue to build our community!
Giving back is important to us, and Covenant House Houston is a great cause. Located in the Houston area, Covenant House helps disadvantaged youth with critical services such as health, shelter, job training, etc. Many of these kids are in tough situations (and "tough" is a mild word after hearing some of the stories) through no fault of their own. Covenant House is a place they can turn to, no questions asked, to get the help they need when they need it. CA Modern Realty supports Covenant House through fundraisers and community events. We'd love your participation as well, and if you'd like to donate, please go to https://www.covenanthousetx.org.

The Junior League of Houston, Inc. is an organization of women committed to promoting voluntarism, developing the potential of women, and improving communities through the effective action and leadership of trained volunteers. Its purpose is exclusively educational and charitable. To donate, go to https://www.jlh.org

Secondary DAEP provides a safe and structured learning environment using customized approaches, empowering student to demonstrate purpose, understanding, respect, responsibility, and engagement. Secondary DAEP develops Global Graduates as they learn to manage challenges adaptively, build transformative relationships, and self-advocate in a pro-social manner. For more information, go to https://www.houstonisd.org/daep.

Founded in 1886, today the Y remains committed to the health of more than half a million people in Greater Houston who learn, grow and thrive through programs and services at our 26 centers. For more information, go to https://www.ymcahouston.org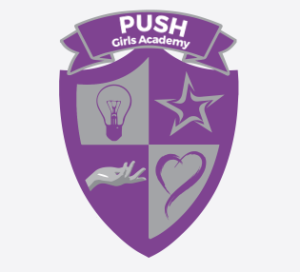 The PUSH Girls Academy is a mentorship program for high school minority girls who just need that little extra "push. This program provides the right opportunities, exposure, and mentorship that will impact the path of any girls' future. For more information, go to https://push-girls-academy/